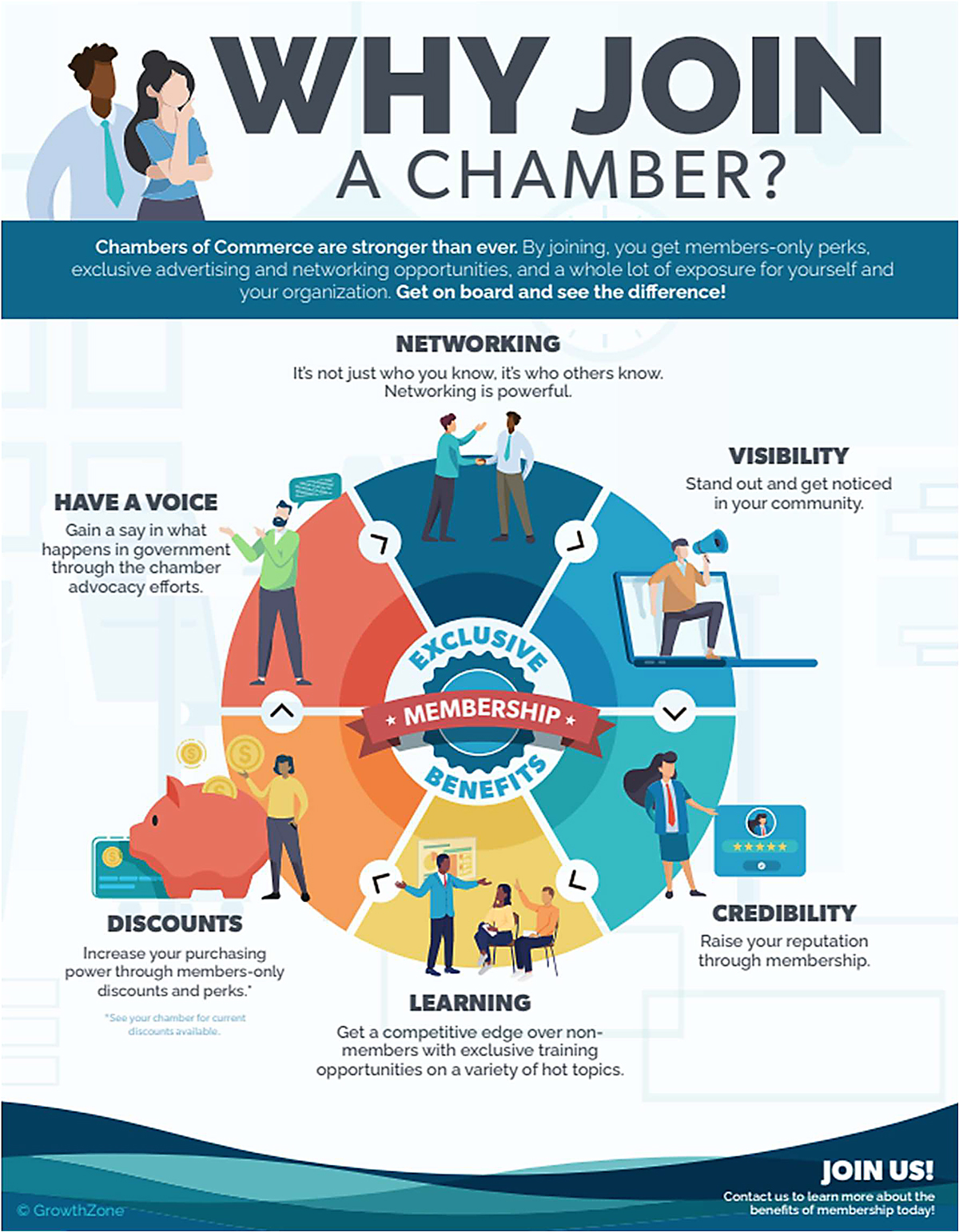 Why Join a Chamber?

Chambers of Commerce are stronger than ever. By joining, you get member-only perks, exclusive advertising and networking opportunities, and a whole lot of exposure for yourself and your organization. Get on board and see the differences!

Networking. It's not just who you know, it's who others know. Networking is powerful.

Visibility. Stand out and get noticed in your community.

Credibility. Raise your reputation through membership.

Learning. Get a competitive edge over non-members with exclusive training opportunities on a variety of hot topics.

Discounts. Increase your purchasing power through members-only discounts and perks.*

Have a Voice. Gain a say in what happens in government through the chamber advocacy efforts.

Join us!
Contact us to learn more about the benefits of membership today!


*See your chamber for current discounts available.